The ceremony
Due to the Covid-19 pandemic, we were unable to host the event in New York, so a virtual awards presentation will take place at 5PM ET on December 8, 2021.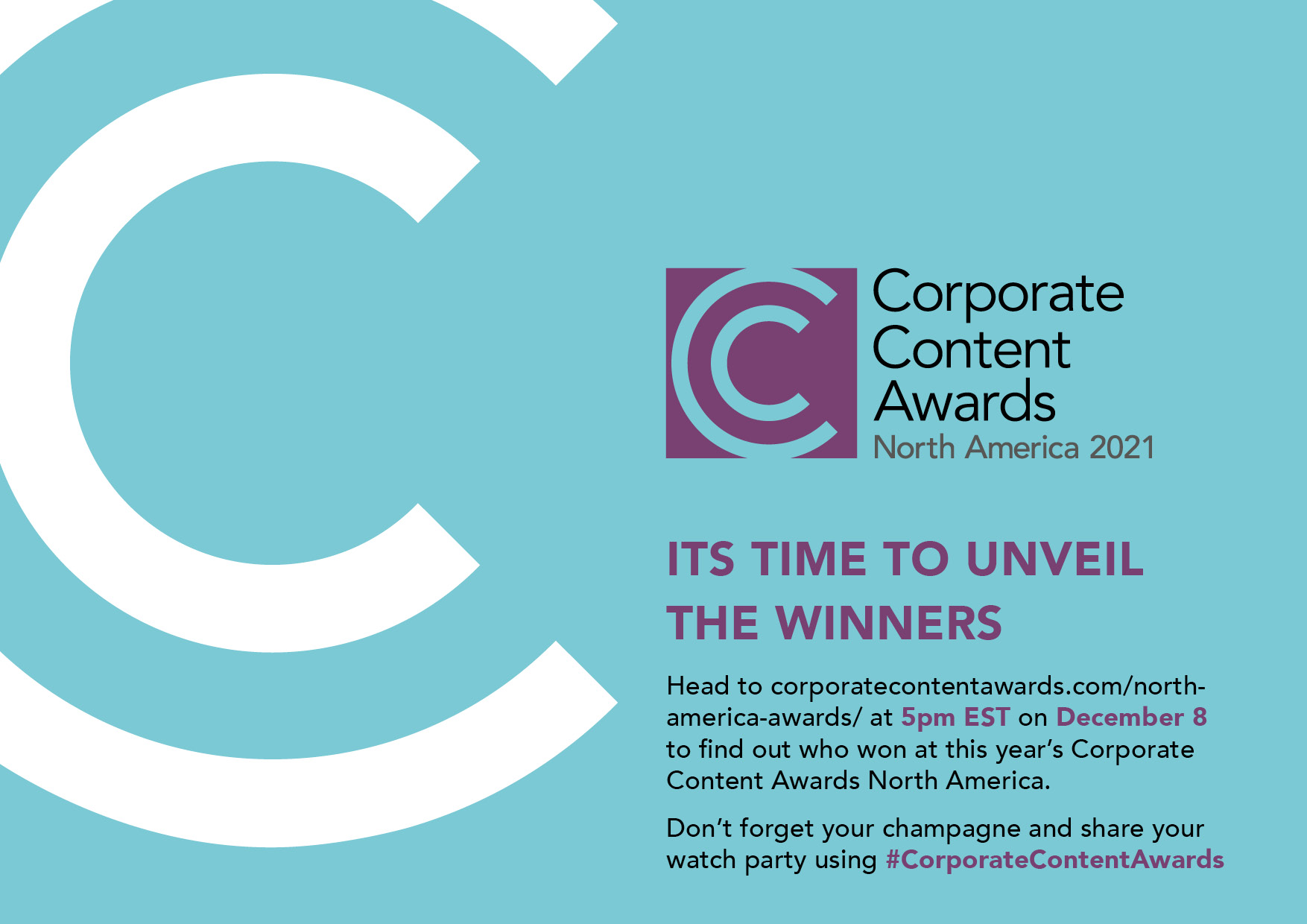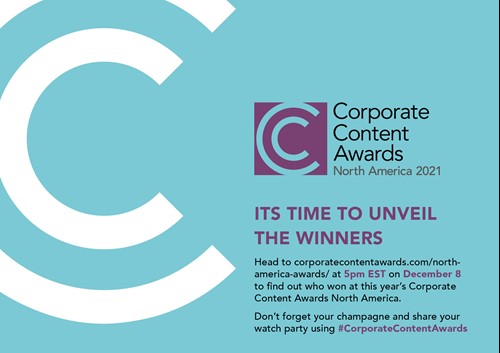 You can book a package to showcase your brand online or directly with Michelle.
@Corp_Content #CorporateContentAwards
--------
Would you like to be an awards sponsor? Align your brand with this annual celebration for the corporate communications community. We have a number of sponsorship options available to you. If you are interested in sponsoring this awards event, please contact Andrew Thomas for further details.
--------
Join us: At all our Communicate magazine events we welcome agencies, in-house teams, the press and associations alike to celebrate the corporate communications community. To get a flavour of what to expect, watch the ceremony highlights from our other events. Photos can be found on our facebook page
--------
Highlights from 2018 inaugural Corporate Content Awards Europe
Thank you Vebu for producing this highlights video